Watch theorem is that a person has a table, you can know
rolex replica
what is now a few hours, and when he has two tables but can not be determined. Two watches are not to be told V. a person more accurate time, but will let the table to lose confidence in the accuracy of
swiss replica watches
time. Watch theorem in the enterprise management to give us a very straight The idea of inspiration, that is, to the same person or the same organization management can not be used at the same time two different methods, can not be set at the same time two different goals, and even Every man cannot by two people at the same time command, otherwise it will make the enterprise or the person at a loss. Another layer of
swiss rolex
meaning is that each person is Can not choose two different values at the same time, otherwise, his behavior will be in chaos.
Welcome
Equihab offers a unique service, tailored to meet the individual needs of the rider, owner and horse or pony at every stage of their career. This covers
Rehabilitation – for horses/ponies returning to work following injury or intervention
Training – for horses/ponies and riders of all levels
Retirement – a safe and supported environment for horses/ponies to spend their latter years.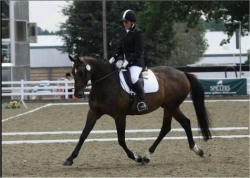 Who are we
Equihab was established in 2007 by Emma Tarpey, a BHS qualified instructor, physiotherapist and competition rider. She is supported by a team of regular grooms and top quality specialists.
Where are we
Equihab is based in Hertforshire at Bayford Hall Farm, home of international dressage rider Dan Sherriff, by kind permission of the Sherriff family. Proximity to the surrounding major roads provides good access within the South East of England.